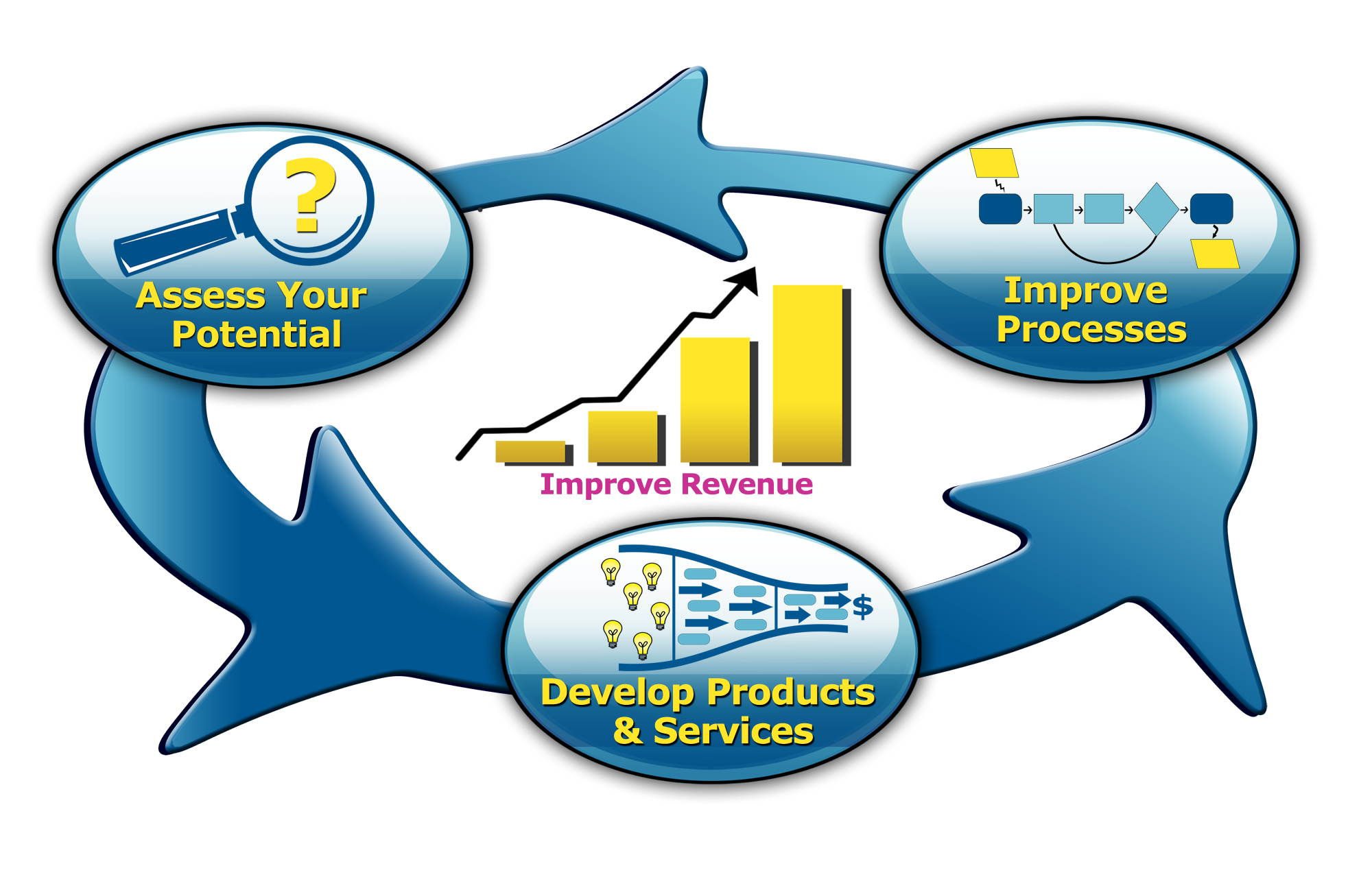 Nonprofit associations, certifying bodies, and education:
In today's economy, nonprofit organizations face many burning platform issues that are critical not only to your financial success but also your survival.
SUTTON's approach of using business process improvement and deep customer knowledge allows you to make decisions based on actual data to address and correct these critical issues.
Contact us to begin addressing your issues:
Membership Growth
Membership Retention
Loss of Revenue
Poor Customer Experience due to:
Outdated/cumbersome internal business processes
Limited customer or market understanding …
Organizational Health - MaxCI AssessmentTM
Ineffective priorities
Incomplete strategic planning
How your organization compares to its potential
Our team has helped organizations like yours by applying our tools and services. See the Real Stories (case studies) below for examples.
---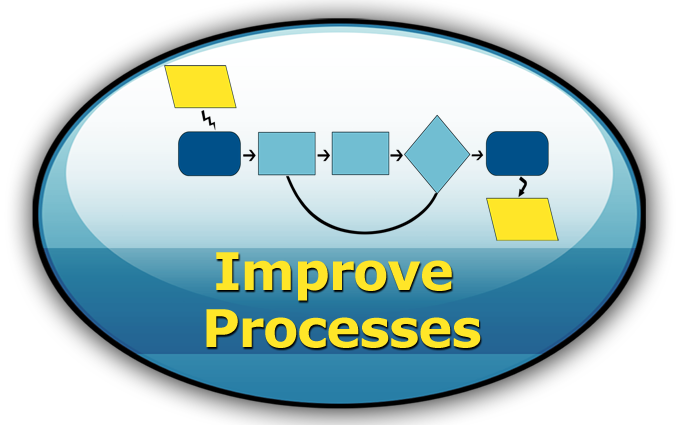 ---
Project: New product development process for healthcare certification body with over 30,000 certificants
Challenge:

Certification body had only one significant product and revenue stream and wanted to expand to develop more products. They choose SUTTON to create a new product development process as well as to guide them in assessing product ideas and serving as their new product development group..

Solution:

SUTTON worked with the certification board, committee leadership, and management staff to establish a consistent development process based on best practices, including lean and agile methods, to be used on an on-going basis.

The process included a work flow that identified different roles and check points as well as incorporated standard templates and forms, allowing volunteers to follow the established steps and activities and focus on their subject expertise, rather than creating tools.

Results:

The NPD process supported evidence-based decisions by the commission leadership and facilitated bringing new volunteers on board by providing an orientation to the history and standards the commission had adopted. Process has been in place and used for over 4 years.
Challenge:

The application and renewal processes for client's certifications had lengthy cycle times and were time-intensive processes for both their constituents and internal processors. CPC wanted to streamline these processes to enhance the customer experience for applicants' (>2,500 / year) and certificants' (>35,000) as well to increase internal process efficiencies.

Solution:

SUTTON facilitated a rapid process improvement initiative. Efforts included scoping, planning and facilitating current and future state mapping sessions, using key metrics to measure these processes, and creating and implementing a staged plan that prioritized high benefit improvements that could be easily implemented.

Results:

Improvements in processes and customer experience

Reduced application process cycle time by over 45%
Decreased applicant - processor handoffs by 66% - from 3 to 1
Improved applicant customer experience through reduced cycle time and streamlined submittal requirements
Reduced processing time, allowing the equivalent of 2 full-time employees to be shifted from process flow to more value added roles
Standardized work for application processing and supplied supporting tools
Application and renewal policies updated to support both rigor of certification and enhanced customer experience
Identified and prioritized requirements for application and renewal processes to support next phase of process improvement - technology selection and implementation
Guided CPC through a comparison of technologies to automate the application, renewal, and continuing education processes
Project: Documented non-instructional process requirements for city-wide school district information management system - Metropolitan Nashville Public Schools (MNPS)
Challenge:

MNPS wanted to automate its non-instructional processes and needed help improving the new processes while implementing new technology.

Solution:

SUTTON led a team of school district staff and consultants through a comprehensive initiative to review and analyze all non-instructional work processes for the school system, including documenting the current way of working, analyzing issues and improvement needs, developing cases for action on recommended improvements to present to district management, integrating new and existing systems and technologies effectively. Using the process analysis knowledge, SUTTON worked with the technology team to help define technical and functional requirements for implementation of the Chancery Student Management System (SMS) software application and the enterprise resource planning system (ERP) JD Edwards. Managing major change to the organization was a key aspect and critical success factor as the district redefined its entire approach to educational support.

Results:

Within 6 months, SUTTON had helped the school system redesign and implement about 75% of its processes and had MNPS staff using the improved processes, as well as trained the team on how to improve their own processes.
Challenge:

MPS wanted to automate its non-instructional processes for Special Education, including individual improvement plans for students. In conjunction with automating the processes, MPS needed help improving the processes to provide better service to the students and their families as well as address new regulatory requirements related to "No Child Left Behind".

Solution:

SUTTON led a joint team of school district staff and consultants from planning through execution for a comprehensive process improvement initiative. The initiative included documenting the current work processes and facilitating redesign of Student Instructional and Behavioral Intervention processes for at risk and special education/exceptional students district-wide. The work encompassed the efforts of 9 overall initiatives so they were aligned and integrated. The organizational needs identified in the process analysis were translated into technology needs and requirements to implement web-based software applications to manage student data and complete reporting.

Results:

Client had process improvements defined and documented within 6 months sufficiently to allow them to implement technology application tools, including InfoHandler® SpecEdT, InfoHandler BenchmarksT, Chancery SMST, a communications accountability system, and a student records management application.
Contact us
now about how we can help you.     
---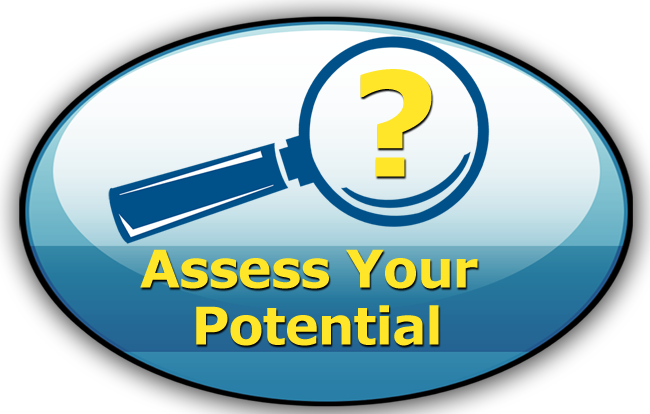 Are you focusing on the right things? Do you want to know how your nonprofit compares to its potential?

Sutton Enterprises has partnered with MaxCI to provide you a one of a kind, on-line organizational health assessment and growth model for not-for-profit organizations.

More information on the assessment
Do you have the knowledge you need about your community?
Project: Customer and market research for a certification body to assess the feasibility and timing of entering a new product category.
Challenge:

Certification body had one certification and wanted to expand into a new category of products and services to expand and diversify its portfolio by reaching out to other allied healthcare professionals. They hired SUTTON to understand the market and customer needs plus develop plans for whether and how to approach the new market.

Solution:

SUTTON lead client through a rigorous, systematic process of gathering the customer and market knowledge to assess the opportunity and feasibility of entering an adjacent healthcare market. Using a stakeholder assessment, plus primary and secondary research methods, SUTTON defined the market segments and market size; determined and prioritized customer needs; uncovered critical success factors; established the product space and value proposition; and laid out a detailed plan to establish the alliances and marketing activities needed to gain the credibility and visibility within that product space. By using lean methods to make key knowledge clear and visible, SUTTON facilitated the client through an evidence-based decision process where they chose strategies to expand their portfolio.

Results:

The detailed customer and market assessments determined some opportunities for knowledge products but also identified risks. That area of healthcare was immature and changing, including being affected by economic and healthcare industry changes. Client used knowledge gathered to determine not to enter a new category at that time, rather to focus on expanding products to support its current certification product while laying the groundwork to establish them in the new market. SUTTON provided them a comprehensive plan for monitoring the market segment and for building the needed relationships and alliances to position them as that market stabilized.
Contact us now about how we can help you.     
---
Project: Develop New Certification for Remodeling Industry Professionals
Client needed help developing a new certification to add to its portfolio for remodeling professionals.
Solution:
SUTTON facilitated a team of volunteers who held other certifications with NARI through defining knowledge domains and a test specification, creating test items, and developing a certification preparation workshop. We established a marketing strategy and marketing plan to build interest in the new certification.
Results:
New certification for remodeling project managers developed in one year.
Members actively contributed knowledge, experience, and instructional design preferences to the learning content that is used to help candidates prepare for the certification exam. Chapter member serve as the instructors and facilitators of the learning course.
Contact us
now about how we can help you.     
---
Project: Custom workshop series on project management for Purdue University Information Technology Department
Purdue wanted to improve the project management skills and knowledge of the information technololgy staff (IT). They hired SUTTON to develop and deliver a series of workshops to address needs of both beginner project managers to experienced ones handling large and complex projects.
Solution:
SUTTON developed 7 workshops of 2-3 days long each, that provided progressively developing knowledge and skills over the course of a year. The series began with project management fundamentals then moved to defining requirements, working with vendors, and managing project risk, and finally addressed advanced topics like process analysis, managing complexity and change, and recovering projects that are in trouble. The students first gained a solid foundation and common language and could opt for progressively more advanced topics over the year. The interactive workshops included exercises and group activiites to apply the knowledge learned in the sessions as well as built upon prior sessions as students advanced through additional courses. Using a common case study across all the workshops provided consistency and helped students understand how projects can evolve over time. Students received coaching during the class and had dialogues on how the concepts related to their actual work.
Results:
The Purdue IT staff increased the knowledge and skills of over 30 IT project managers up to a common level and took about 24 students through the entire series of classes, reflecting an advanced level of pknowledge and skills. Several of the students proceeded to achieve certification as project management professionals (PMP®).
Contact us
now about how we can help you.     
---